Close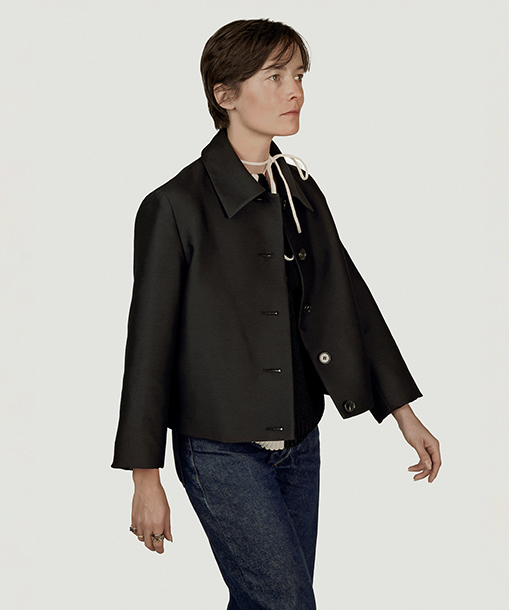 Country: Denmark
Participation: 2023
A. ROEGE HOVE is a conceptual knitwear brand that challenges traditions with a modern and artistic approach to original craftsmanship and an aim for silhouettes to be both effortless and extravagant.
The unique designs are created each season by founder Amalie Røge Hove and are designed for both versatility and longevity. With a master's in textile design from the Royal Danish Academy of Fine Arts, and years of experience as a knitwear designer for Danish brands such as Cecilie Bahnsen and Mark Tan, she created the brand in 2019 as a way of bringing her own visions of knitwear to life. And it has been evolving and developing ever since.
Defined by an experimenting and intuitive way of working with traditional knitwear techniques, the brand challenges our perception of shape and pushes our expectations of the materials and their behaviour. Each style is engineered and created to minimize waste for the production to have a natural responsibility in mind throughout the entire process.
Drawing on a rich culture of Danish design and craftsmanship, each piece is produced in Denmark, Ireland, or Italy to ensure the level of quality and sense of responsibility that is inevitable for the future of fashion. This also allows each collection to maintain the level of artistic quality and feel of craftsmanship as well as pushing what is possible for knitwear production.