Close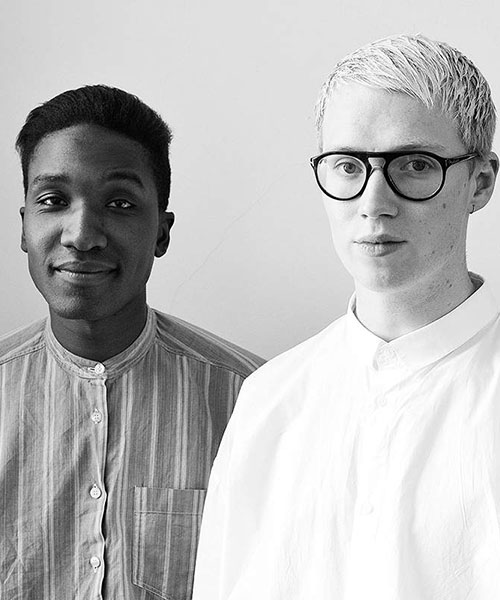 Country: United Kingdom
Participation: 2016, 2015
With a strong emphasis on bespoke textiles and humour, Agi & Sam believe that fashion should never be taken too seriously.
Agi Mdumulla studied fashion design at Manchester School of Art while Sam Cotton studied Illustration at the University of Lincoln. They first met in 2008 whilst interning for Alexander McQueen before going on to work for other brands such as Karl Lagerfeld and J.W. Anderson.
After becoming frustrated with the then dismal economic climate and the lack of jobs, they decided to launch their debut collection in September 2010 at London Fashion Week.