Close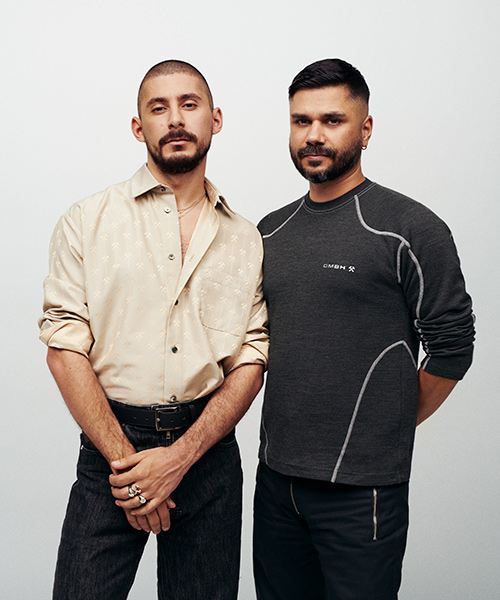 Country: Germany
Participation: 2020
GmbH was founded in Berlin by Serhat Isik and Benjamin A. Huseby in 2016 as a project to use the medium of fashion to respond to current events in the world.
Drawing deeply on personal experiences as children of immigrants in Europe, GmbH quickly gained a cult following for its sharply cut and modern silhouettes, with a strong story to match.
Priding themselves on their unique shapes and construction, all patterns are cut by one of the two designers. This ensures that every garment, from a hoodie to a blazer, has a signature shape.