Close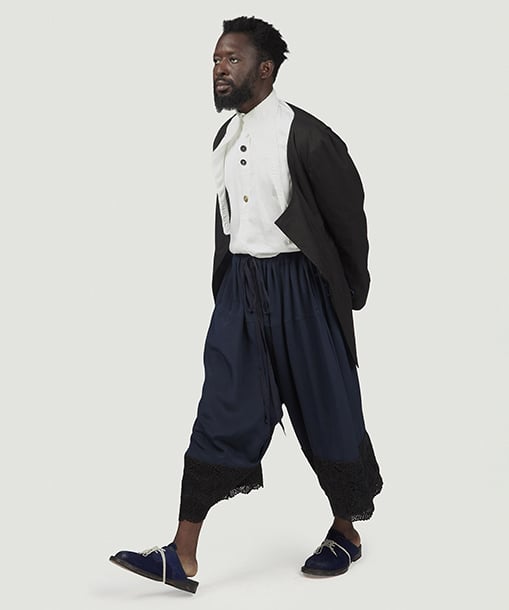 Finalist
Lagos Space Programme
Country: Nigeria
Participation: 2023
Lagos Space Programme is a conceptual non-binary design label by Adeju Thompson. Offering intellectual, ready-to-wear, high-end crafted collections, they explore parallel concepts through multidisciplinary collaboration projects. The name of the label reflects their ethos/manifesto, a name grounded in their roots but still looking outward; a theme rooted within the notion of African futures.
Founded in 2018, Lagos Space Programme aims to explore African futures through a lens informed by slow fashion and by dissecting the intersection of Thompson's life experiences, thereby communicating ideas of individuality, and proposing new ways to understand beauty.
Thompson aims to continue centuries-old conversations around design practices. This is because the transfer of knowledge and the acknowledgment of cultural and traditional techniques reinterpreted in modern contexts are at the core of their ethos as well as sustainability, reducing inequalities amongst communities, fair pay, local sourcing, responsible production and consumption.