Close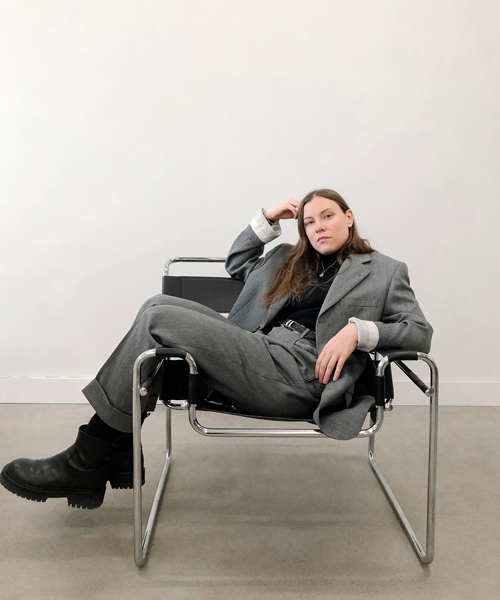 Country: Canada
Participation: 2021
Combining impeccable and innovative craftsmanship; meticulous material research; and bold aesthetics, French-Canadian designer Marie-Ève Lecavalier is reinventing luxury with her namesake label LECAVALIER.
Best known for its unique interlocking leather technique, groovy patterns, eco-friendly upcycled vintage denim and loose-fitted silhouettes, LECAVALIER embodies a consciously retro aesthetic. As she evolves in the fashion industry, LECAVALIER challenges herself to remain authentic and to create pieces that are both relevant and sustainable.
Inspired by her quirky upbringing and incarnating the cavalier metaphors implied by the designer's very name, LECAVALIER is a manifestation of perseverance and determination.