Close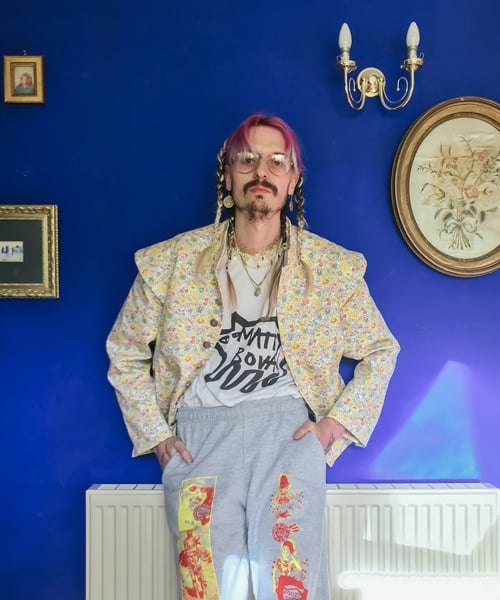 Finalist, Winner
Matty Bovan
Country: United Kingdom
Participation: 2021
At the core of Matty Bovan's idiosyncratic sartorial dystopia is a playfulness and sincerity, and underneath the craft, a raft of pressing, esoteric questions about the purpose of fashion in 2020.
Designer Matty Bovan and his eponymous label readily welcomes ambiguity and revels in the liberty to aesthetically roam and challenge the accepted silhouettes of the body. A home-crafting outlier, Matty Bovan is a brand that is at the forefront of the luxury move to localism and small-scale production.
Often creating with end-of-line materials that cannot be replicated, every element of Matty Bovan's collections are touched by and worked on by hand in the brand's stance against mass production.