Close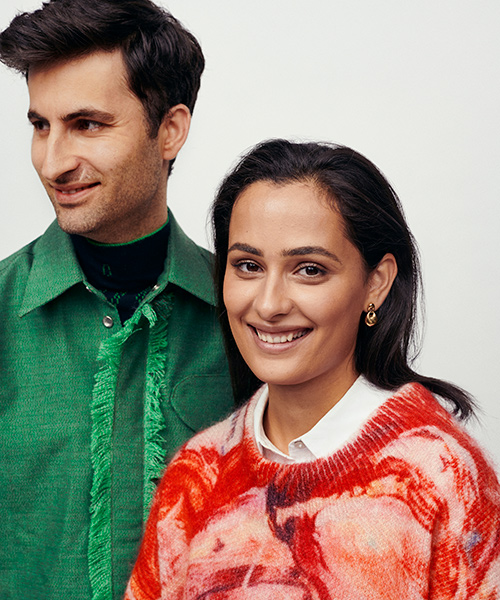 Country: Belgium
Participation: 2020
The sibling founders of Namacheko, Dilan and Lezan Lurr, were born in Kirkuk, Kurdistan and raised in Sweden.
Namacheko was born from a place of internal curiosity, the search for cultural identity and purpose through two contrasting disciplines in the arts and science; before turning to design, both siblings studied civil engineering.
This mathematical background informs Namacheko's tailoring, which mirrors the way architectural objects are constructed. Off the back of their first collection in 2017, an Iraqi bridalwear-inspired collection, they were invited to show at Paris Fashion Week Men's.