Close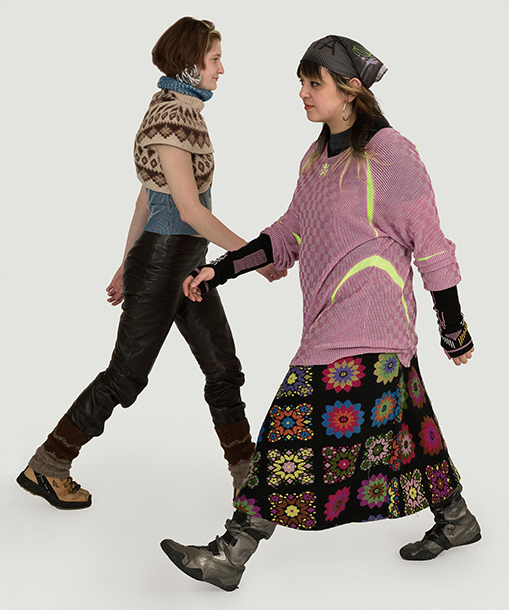 Country: United Kingdom
Participation: 2023
Paolina Russo is a Canadian designer based in London. Her namesake label was founded in 2020 and is a nostalgic, rose-tinted supercut of her suburban upbringing. Tapping into memories of youth sports teams and DIY arts-and-crafts projects inform both the production and aesthetic of Russo's avant-garde garments - stitching together a medley of upcycled and unconventional materials in jarring colour combinations.
In 2022, French designer and fellow CSM graduate Lucile Guilmard joined the brand as a co-designer. Blending Russo's roots in craft techniques with Guilmard's contemporary cutting methods, Paolina Russo returns to the playful brashness of adolescence. The brand's practice has been increasingly defined by considered craftsmanship, sustainability, and innovation in textile development.
Russo has refined the energetic playfulness of her work and leaned into her exploration of technical knitwear, developing her signature illusion knits, which have the visual effect of holographic images.