Close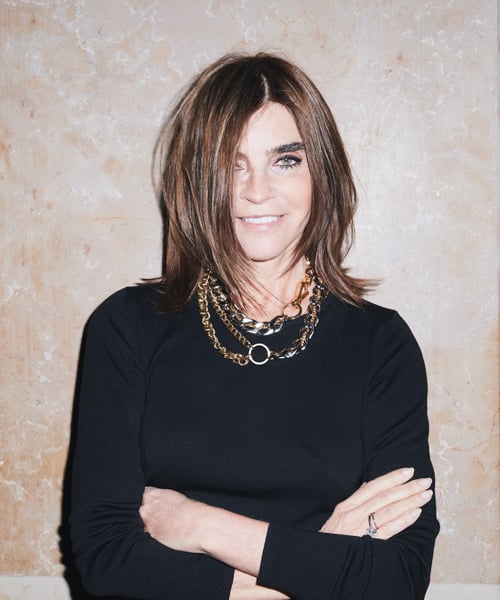 Carine Roitfeld, Founder CR Studio, CR Fashion Book and Carine Roitfeld Parfums
Celebrated as one of the most influential figures in fashion, and recipient of the 2019 CFDA Founder's Award, Carine Roitfeld has transcended the boundaries of culture and style over the past three decades to build an ever-expanding global brand.
In 2011, after ten seminal years as the most legendary EIC of Vogue Paris, Carine redirected her energy to personal projects, including the celebrated launches of her biannual style publications CR Fashion Book and CR Mens as well as uniting with her son and business partner, Vladimir Restoin-Roitfeld in 2016 to launch CR SYDIO, the creative talent agency behind CR Fashion Book with end-to-end production. Roitfeld's vision – along with her longstanding team of collaborators – creates a holistic brand message to be strategized, communicated and activates across multiple platforms.
In 2019, Carine was the recipient of the CFDA Founder's Award and also launched her own signature line of fragrances. Also in 2019, Carine and Vladimir orchestrated in Florence, Italy, the debut of CR RUNWAY – an annual global fashion show and moment uniting the industry's most celebrated designers and models from around the world.