Close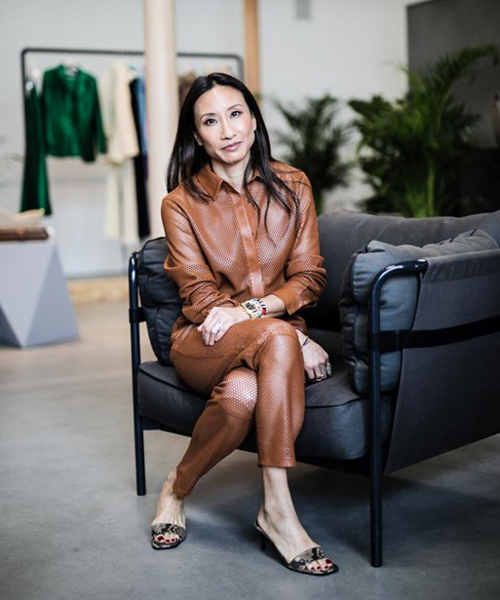 Judge
Elizabeth von der Goltz
Elizabeth von der Goltz, CEO, Browns and Chief Fashion and Merchandising Officer, FARFETCH
Elizabeth von der Goltz was born in New York and grew up between Tokyo, London and Hong Kong. Elizabeth began her career in 1997 as an Assistant Buyer for private label Ronald van der Kemp at Barneys.
She quickly advanced in her career, being promoted to Associate Buyer for Co-Op and then to Sportswear Buyer within three years.
In 2000, Elizabeth joined Bergdorf Goodman as their first-ever designer buyer, at the beginning of the store's modernisation. She later returned to Bergdorf as their Couture Buyer in 2003, where she oversaw the growth of many top brands up to four times in sales volume, including Jason Wu, Proenza Schouler, Altuzarra and Cushnie et Ochs.
During her 14-year tenure at Bergdorf, Elizabeth oversaw the development of an eveningwear area and was instrumental in the planning and execution of a major renovation across many floors, including modern designer sportswear, fine jewellery and watches.
In June 2017, Elizabeth joined NET-A-PORTER as Global Buying Director, where she managed a team of up to 50 buyers across all categories. At NET-A-PORTER, Elizabeth launched their sustainability platform, Net Sustain, and their mentorship program for new emerging designers, the Vanguard.
Elizabeth is also the co-founder of RAISEfashion, a non-profit organisation established in 2020 in response to Black Lives Matter, aiming to build a more diverse fashion community by promoting and mentoring BIPOC-owned fashion brands and individuals.
In March 2021, Elizabeth became the Chief Commercial Officer of Matches Fashion and served as a board member of Fashion Trust Arabia. She left Matches Fashion in September 2022 to matriculate into the Advanced Management Program at Harvard Business School.
Recently, Elizabeth has taken on two new roles in the fashion industry. She is now the CEO of London luxury boutique, Browns, and the Chief Fashion and Merchandising Officer at FARFETCH.
Elizabeth's career achievements in the fashion industry are nothing short of impressive, and she is highly respected for her contributions to the industry.