Close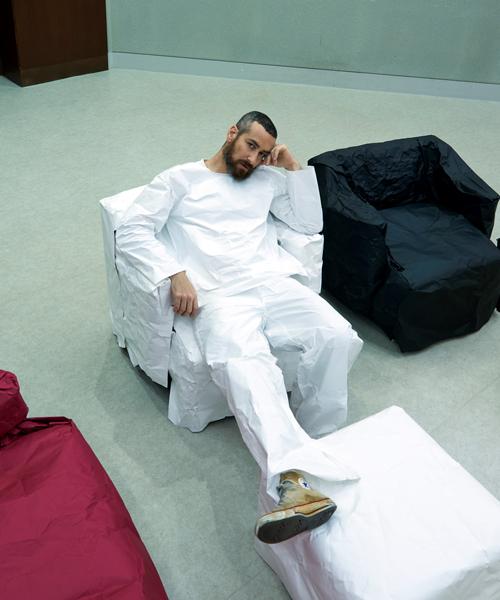 Franessco Risso, Creative Director, Marni
Multi-dimensionality is lively matter for Francesco Risso, the creative director of Marni.
Born in a composite household with a wandering lifestyle, Risso spent his early life constantly traveling before settling in Genoa. The collaged family, filled with characters and their wardrobes, unveiled to the young Francesco the power of clothing: he soon started making his own attire out of others' as a way to make himself heard. Having chosen fashion as his path, Francesco Risso attended Polimoda in Florence, then moved to New York where he earned a degree in Fashion Design at Fashion Institute of Technology and finally completed his schooling with a Master's degree at Central Saint Martins in London.
The three institutions gave him a full round of what fashion is about, as a design discipline and an artistic endeavor. Upon returning to Genoa, Francesco Risso created a label of limited-edition pieces and opened a boutique, until he joined the creative team at Anna Molinari. Positions at Alessandro Dell' Acqua and Malo followed, until he landed at Prada, where he worked for ten years on women's runway collections and special projects, absorbing an intensely brainy yet eminently hands-on method of work.
In 2016 Franscesco Risso moved over to Marni, where he has been appointed creative director, finding himself naturally in synch with the brand's free and idiosyncratic personality. In a short span of time, he has molded the Marni identity into a whole new being, consistent to the roots but entirely his own, calling in a polymorphous new audience.
Francesco Risso approaches fashion-making as a gesamtkunstwerk, a total artwork: he merges languages and disciplines into a multifaceted whole, heralding a processual aesthetic that is embodied through interconnected media which are rooted in the materiality of clothing but come alive through the fashion show, collaborations, and shop experiences. Involving like-minded peers into one seamless creative exchange, he fosters dialogue as the ruel of the brand. Though his fondness for storytelling, Francesco Risso keeps shaping Marni into a laboratorial community ruled by freewheeling multi-dimensionality.