Close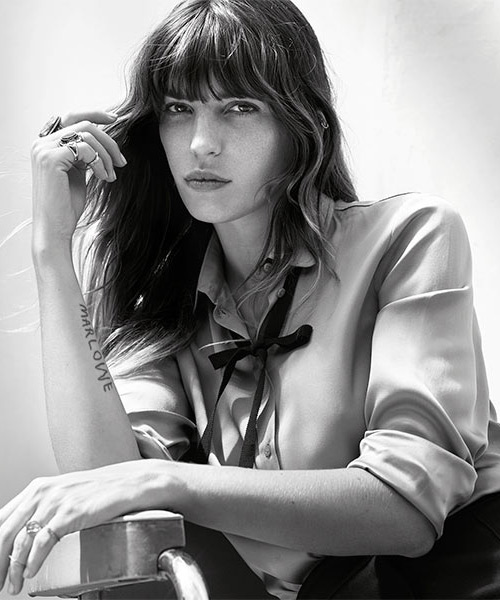 Singer-Songwriter/Actress
Lou Doillon was brought into this world as the daughter of iconic English singer and actress Jane Birkin, Serge Gainsbourg's greatest muse. Birkin shared Gainsbourg's life for many years and gave birth to Lou's half-sister, actress Charlotte Gainsbourg. Meanwhile, Lou's father, Jacques Doillon, is known as one of the greatest French indie movie-directors. This cinema gene was passed on to his daughter who wields an impressive career of her own, with notable acting roles directed by the likes of Abel Ferrara, Agnès Varda, Maïwen or Michel Blanc.
Lou also inherited her mother's musical sensibility, and after having played guitar all her life, she began writing music in 2006. One of her first songs, "The Girl Is Gone", was featured on the Visionaire Magazine special music issue and picture disk in 2007.
In 2012, she released her first EP Places and her first single "I.C.U.", widely acclaimed by the critics. She was awarded Best Female Artist at Les Victoires de la Musique in 2013. After a successful international tour, Lou recorded her second album Lay Low, an LP which was released in 2015. She went on tour for almost a year with it and is currently working on her third album.
Lou's unusual beauty and great personal style have also led her to model for some of the best fashion photographers (Inez and Vinoodh, Mario Sorrenti, Karl Lagerfeld, Karim Sadli) and brands such as Givenchy and Chloe.