Close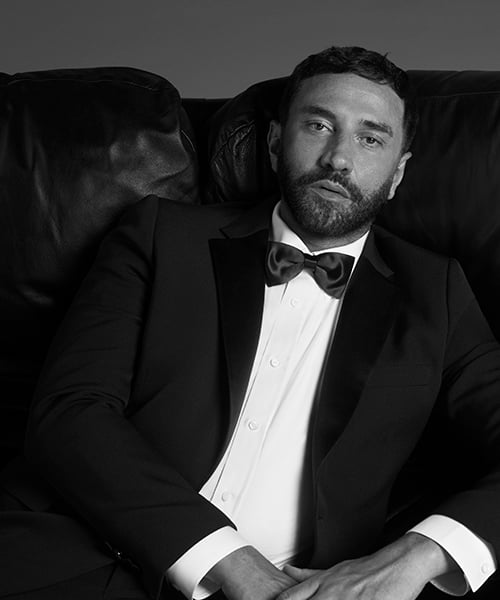 Chief Creative Officer, Burberry
Celebrated as one of the most influential designers of our time, and a recipient of the 2013 CFDA International Award, Riccardo Tisci is renowned for bringing together his streetwear sensibility with sensual eveningwear to reinvigorate some of the world's most iconic brands.
Joining Burberry in March 2018 as Chief Creative Officer, Tisci directs all Burberry collections from the luxury fashion house's headquarters in London, presenting his first runway collection for Spring/Summer 2019 as part of London Fashion Week. Shortly after joining, he defined a new identity and visual language for the house, updating Burberry's graphic identity with a new logo and monogram designed in collaboration with British art director and graphic designer, Peter Saville.
In March 2022, Tisci also collaborated with Supreme to release an exclusive Spring 2022 collection capsule. This follows a partnership with DAB Motors on an exclusive electronic motorcycle in November 2021 and another successful collaboration in 2018 with iconic British designer Vivienne Westwood on a limited-edition collection.
Prior to joining Burberry, Tisci held the role of Creative Director at Givenchy from 2005-2017, where he designed haute couture, womenswear, menswear, leather goods and accessories.