Close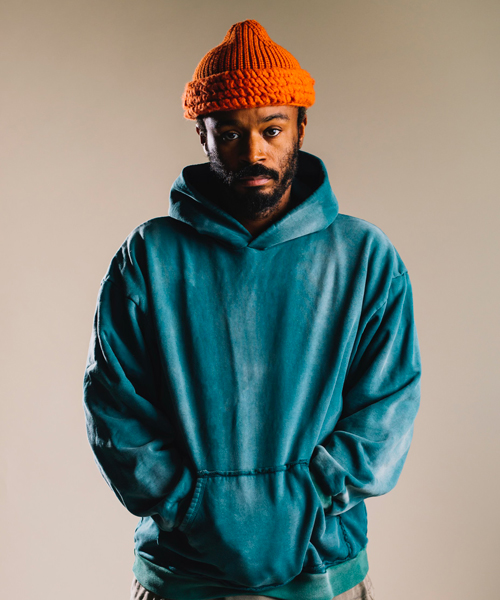 Salehe Bembury, Designer

Salehe Bembury is an American Designer currently based in Los Angeles. He attributes his formative and educational years, as well as his artistic influence, to his New York City upbringing. There, he received an Industrial Design degree, which has given him the unique ability to incorporate expansive versatility to his creative palate.

Salehe has developed his signature artistic conception in the footwear space with his distinctive use of organic shapes, soft brights, and an aesthetic inspired by nature. He approaches product design with an emphasis on storytelling, captivating and creating an intimate relationship with his audience. Salehe's effortless ability to articulate his inspiration through design has inspired a quick ascent in his career and an overtly enthusiastic assemblage of brand adoration worldwide.
With Salehe managing the Men's footwear program at Yeezy for Season 3 & 4, he set the blueprint for many of the Yeezy footwear silhouettes with his figurative fingerprint. Salehe then expanded his touch to Versace, as the head of Men's Sneakers. After creating the much-loved Versace Chain Reaction, he was appointed the Vice President of Men's Footwear.
Salehe considers his time at Yeezy and Versace his most educational years of 'community building', and those efforts encouraged him to explore independence and concentrate his energy on his own brand and collaborations. With that, Salehe's brand – Spunge – was born.
Salehe believes the most valuable way of being is to act like a sponge, constantly absorbing information and experiences. This philosophy is reflected in his work and collaborations through Spunge, which has become a hub for Salehe's creative endeavours. Among his notable collaborative partners include New Balance, Vans, Anta and Clarks. But it was his Crocs collaboration that brought him global recognition.
Salehe Bembury's distinct design aesthetic is the catalyst for every innovative product that he creates.