Close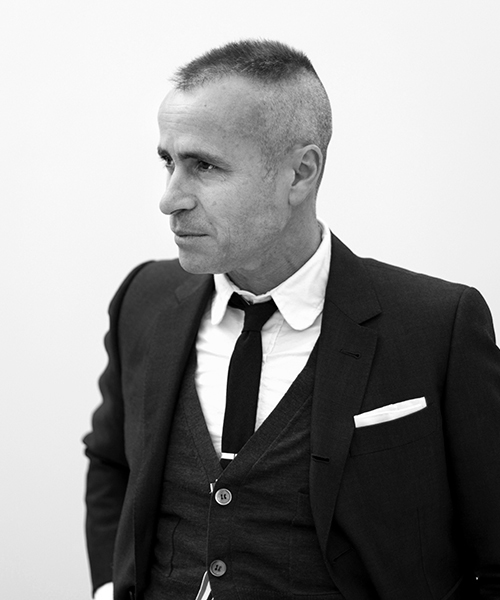 Thom Browne, Designer
Thom Browne is widely recognised for challenging and modernising today's uniform: the suit. By questioning traditional proportions, Browne's designs consistently convey a true American sensibility rooted in quality craftmanship and precise tailoring.
In 2001, Browne began his business with five suits in a small "by appointment" shop in New York City's West Village and, in the years following, expanded his business to include complete ready-to-wear and accessories collections for both men (2003) and women (20110. Browne has also become known for his highly conceptual runway presentations which have given global attention for their thought provoking and dramatic themes and settings.
Browne was honour with the CFDA Menswear Designer of the Year Aware (2006, 2013, 2016) the GQ Designer of the Year Award (2008), the FIT Couture Council Award (2017) as well as the Cooper Hewitt National Design Award (2012). His designs are recognised by museums around the world including the Costume Institute at the Metropolitan Museum of Art, the Museum of Modern Art, the Victoria & Albert Museum, the Costume Museum at Bath and the Mode Museum Antwerp.
The brand is currently offered in over 300 leading department stores and specialty boutique doors across 40 countries and throughout 68 retail stores, flagships and shop-in-shops with a project 78 in 2021 in key cities such as New York, London, Milan, Tokyo, Hong Kong, Beijing, Shanghai and Seoul.