Close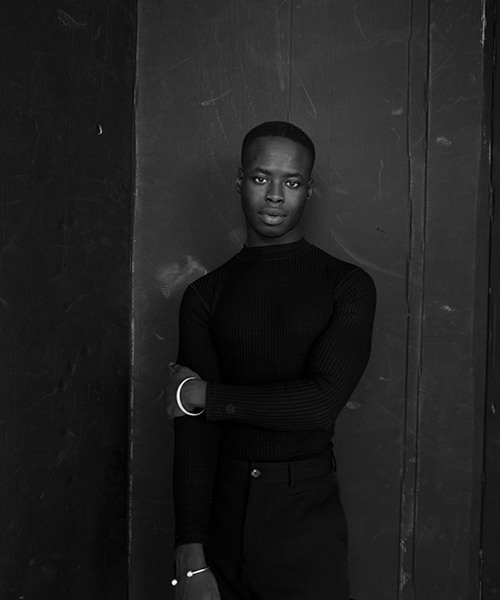 Judge, Advisory Council
Ibrahim Kamara
Participation: 2021, 2022
Ibrahim Kamara, Editor-in-chief, Dazed
Known for his radically innovative work, Ibrahim Kamara has been described as one of the most exciting creative voices of a generation. His distinct point of view is daring, marrying high fashion with the wholly unexpected. Striking the perfect balance between curated looks and bold artistic direction, Kamara elevates his styling into art.

Although he was born in Sierra Leone, Kamara spent his childhood in Gambia. At age 16, he moved to London, where he later attended Central Saint Martins. Kamara's work has since been featured in two exhibitions: Utopian Voices Here & Now (Somerset House, 2016) and Soft Criminal (Red Hook Labs, 2018).

In 2018, Kamara was appointed Fashion Editor at Large for i-Dmagazine. His editorial work has also been featured in Italian and British Vogue, Love, Double, AnOther, and M le mag (Le Monde). He has collaborated with photographers including Paolo Roversi, Mert Alas & Marcus Piggott, Glen Luchford, Jack Davison and Sam Rock. He has consulted for brands including Fenty, Hermès, Christian Dior, Stella McCartney, and Erdem, and has consulted with artists such as Beyoncé, Rihanna, Madonna, Sampha, Robyn, and Solange.