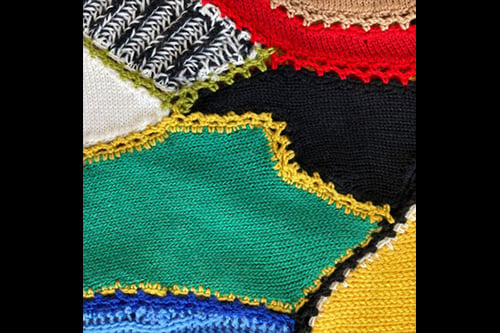 Made from Upcycled or Reclaimed Materials
This garment is contsructed with surplus fabric swatches that are crotched together with 100% Bio Sesia wool to ensure no material waste.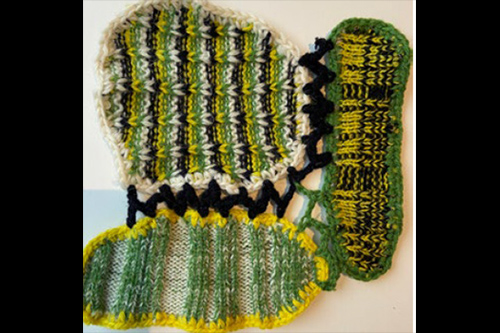 100% Natural Materials and Microplastic-free
This garment is free of synthetic materials, which shed microplastics and contribute to microplastic pollution.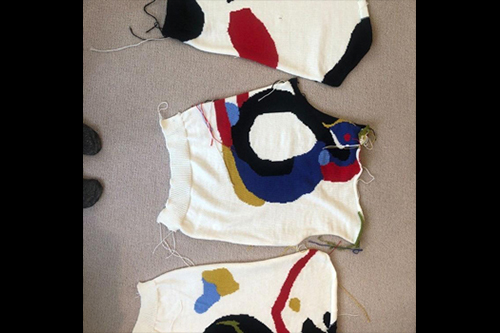 Made by Artisans
The fabric of this garment is hand embroidered by Manusa and hand screen printed in London. All the buttons used are hand made by a woodworker based in London.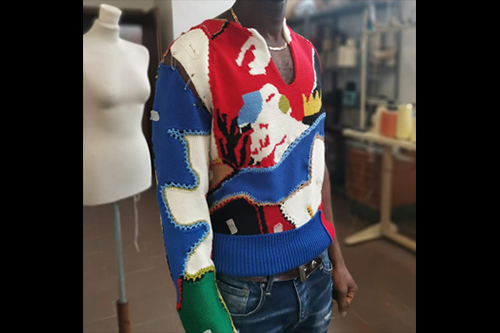 Made to Order
All products created by Bethany Williams are made to order. They hold their sales campaign during the mens buying calendar. All units are then put into production to ensure no wastage.