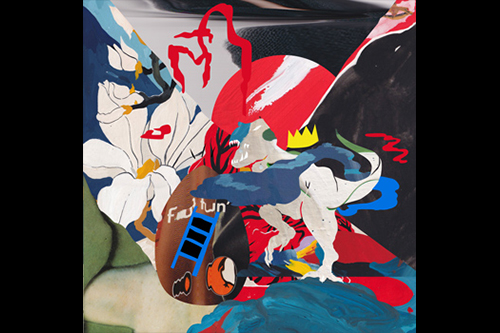 Non Toxic Dying/Printing
The 100% Merino wool shirt is digitally printed by a supply chain partner who work with natural fabrics and use non toxic fixings and dyes to ensure minimal impact on the environment.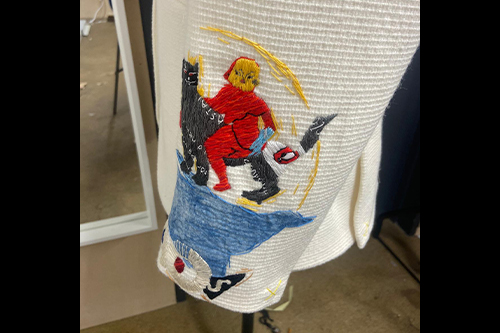 Locally and Socially Manufactured
This look is manufactured locally and socially by Making for Change.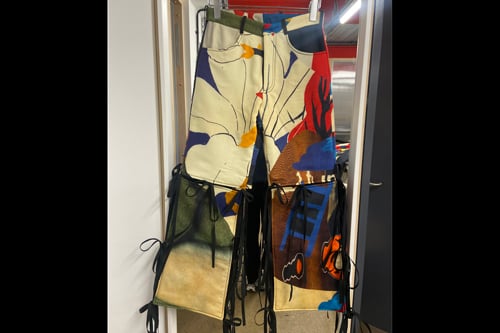 100% Natural Materials and Microplastic-free
The outer body of this look is made from 100% Merino wool that has been digitally printed.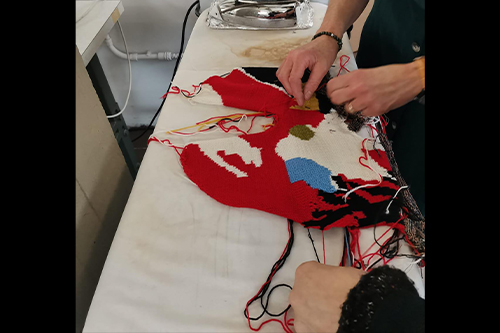 Made to Order
All products created by Bethany Williams are made to order. They hold their sales campaign during the mens buying calendar. All units are then put into production to ensure no wastage.