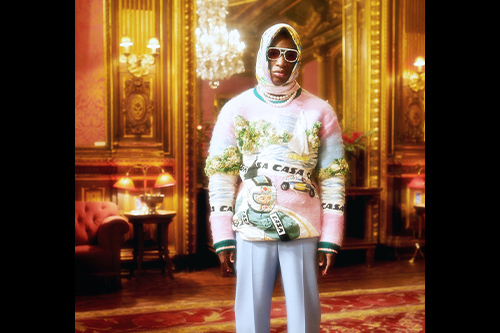 Made by Artisans
This 3D embroidered knit jumper was handwoven by a fibre artist in Lima, Peru.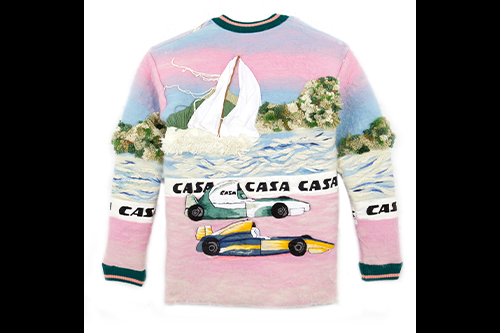 Inspiration
Casablanca took inspiration from the daytime aesthetic of the Formula 1 sportwear and combined it with the late-night glamour of the casino to create this look.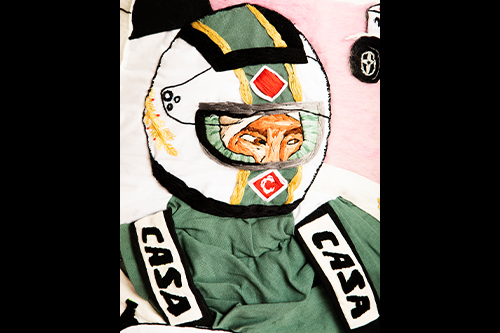 Inspiration
In the embriodery on this jumper, the architecture of Monaco has been juxtaposed with the surrounding nature of the South of France.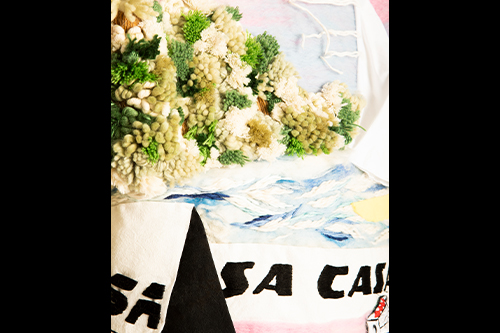 Natural Materials
The knitted padded biker trousers are 100% extrafine Merino wool - 100% natural, rennewable and biodegrable.