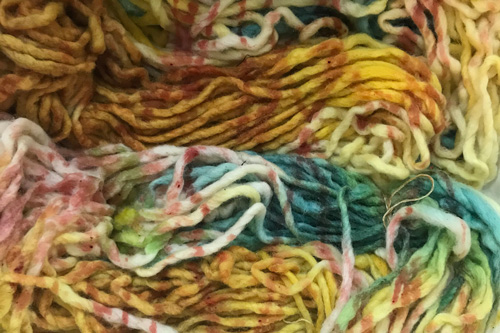 Natural Materials & Hand Dyed Small Batch in House
100% Merino wool faux fur fabric, hand dyed by Matty Bovan with a combination of acid and natural dyes. The small batch dye process ensures minimal water use.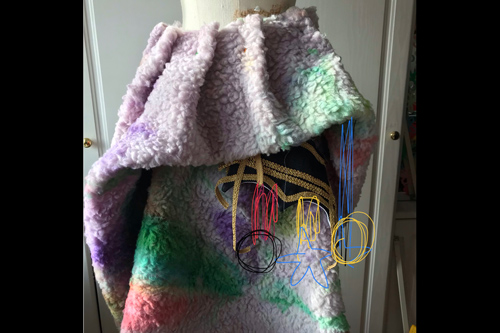 Made by Artisans
Matty Bovan worked with a local artisanal hand knitter to produce this look. The yarn was hand dyed at Matty Bovan studio before being knitted into panels that were hand painted, draped and hand sewn into garments in studio.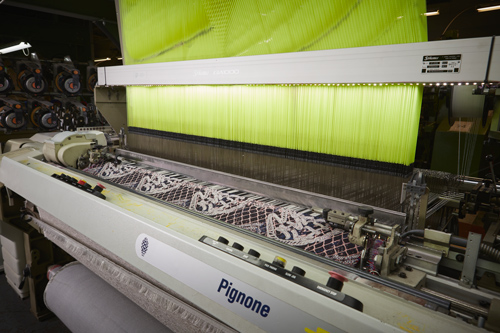 Locally Manufactured
This look was enitrely made in the UK by local artistans and Matty Bovan.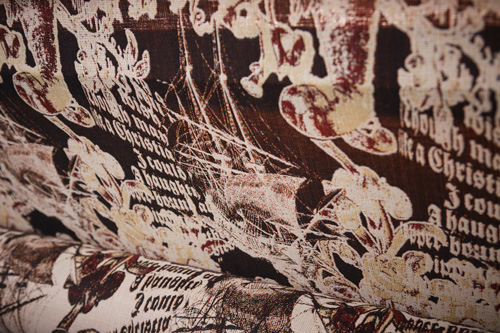 Environmentally Friendly Packaging
All packaging used for this garment is either re-used packaging or recyclable packaging.