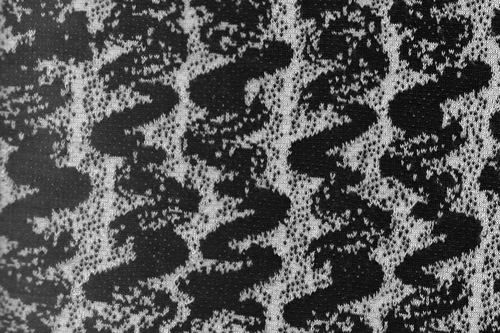 100% Natural & Biodegradable Materials
100% Merino wool is natural, renewable and biodegradable. This fabric features fingerpanting inspired by the traditional body art of Surma people in Ethiopia.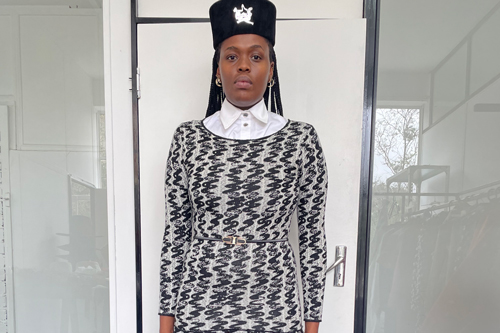 Made by Artisans
Hand-made finishes for this dress were locally hand-dyed in an orange dye solution in Cape Town, South Africa.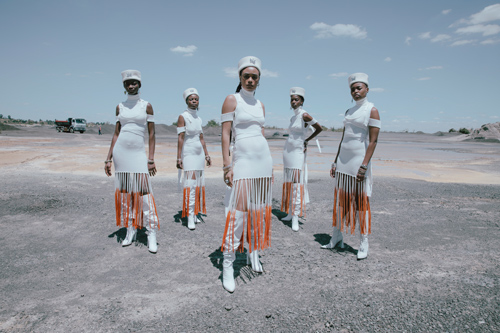 Supply Chain Certifications
This garment holds supply chain certifications of: OEKO-TEX, RAF, BLUESIGN, COLOURTEX, REACH and TST.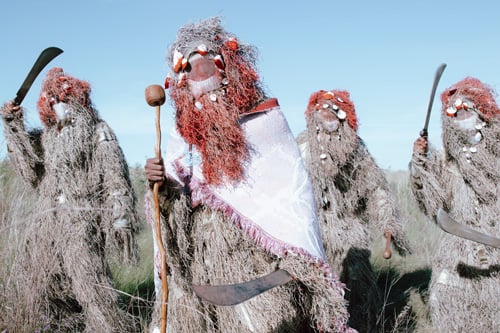 Environmentally Friendly Packaging
Garment packaging is designed for reduced environmental impact.
Label: biodegradable tissue paper and non-toxic ink.
Box: Kraft cardboard and gummed Kraft tape.
Fabric Care Bag: reusable cotton.