---
The International Woolmark Prize celebrates outstanding fashion talent from across the globe who showcase the beauty and versatility of Merino wool. With a focus on innovation and a celebration of the supply chain, the 2020 International Woolmark Prize Finalists' collections are now available to shop at the below links through the program's retailer network.
Richard Malone
2020 International Woolmark Prize winner Richard Malone delivers a traceable Merino wool collection inspired by his upbringing in Wexford to create considered, functional and beautifully made garments. Using natural dyes with handwoven, traditional fabrics, Malone sets out to minimise harm to the environment and works towards creating a circular, sustainable fashion system with his made-to-order business model.
Standout pieces of the winning collection include Malone's blue, green and rust trousers, which are hand woven by artisanal weavers in India who use organic, plant derived and azo free dyes and the hand-knitted rib/rib pleat 100% Merino wool sweater that are dyed with organic plant dye and knitted in London.
Shop the collection at:
BODE
2020 Karl Lagerfeld Award for Innovation winner BODE beautifully marries the old with the new, mixing deadstock fabrics to reinterpret traditions of the past. Standout pieces of the winning collection include overcoats and suits composed of reclaimed and remade equine show blankets, traceable and certified Merino wool jacquard knits inspired by stitch samples from a retired 1930s knitting factory, and housecoats built from hundreds of individually crocheted Merino wool fleurettes.
Shop the collection at: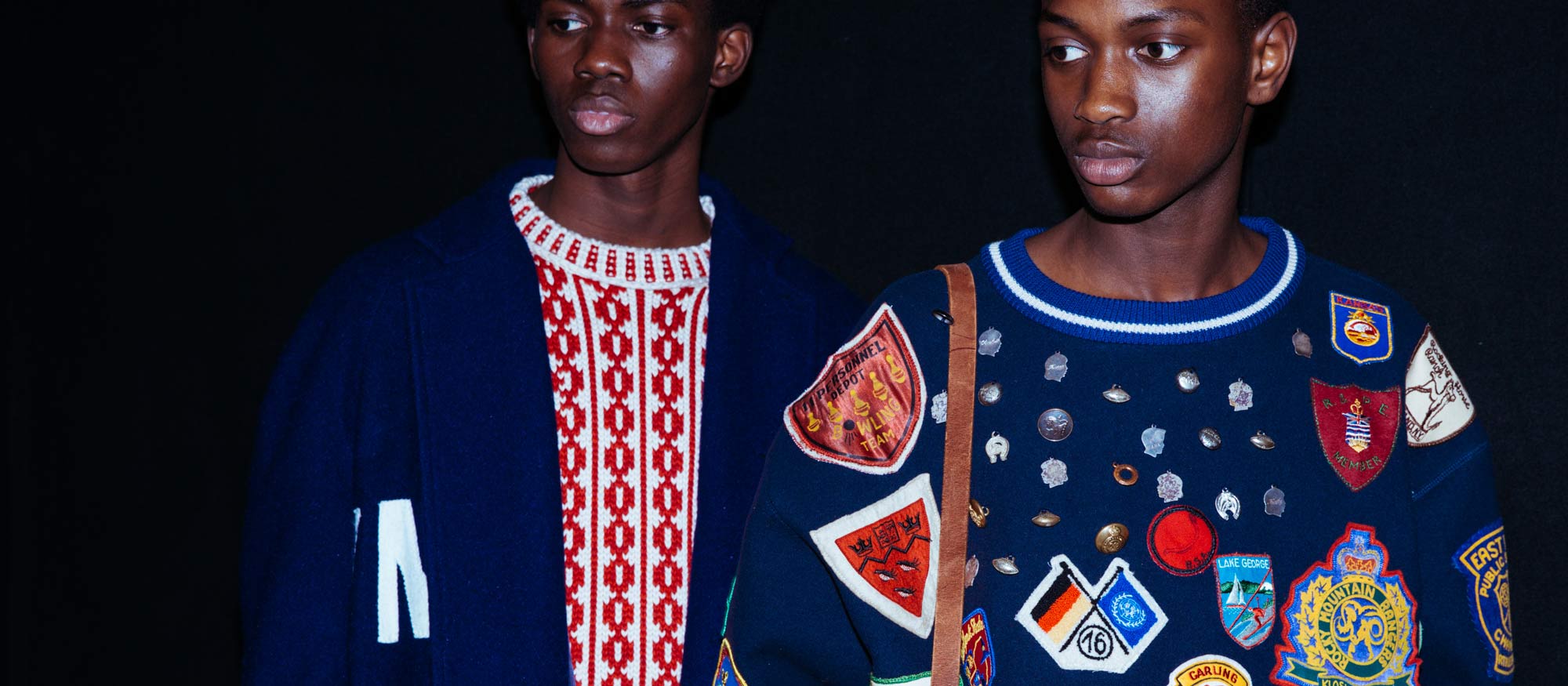 Blindness
Korean label Blindness draws inspiration from an issue they believe can no longer be ignored: pollution. Dubbed the plastic paradox, Blindness makes us consider the notion that plastic lasts for eternity, yet is disposable. Fishing net structures have been reimagined in wool (which we know does not contribute to microplastic pollution) in a satirical look at one of the ocean's biggest polluters. Plastic has been eliminated wherever possible, with buttons sourced from natural resources. Working with local, skilled manufacturers and factories, Blindness was able to build a relationship with its supply chain which can then be communicated to its consumers.
Shop the collection at: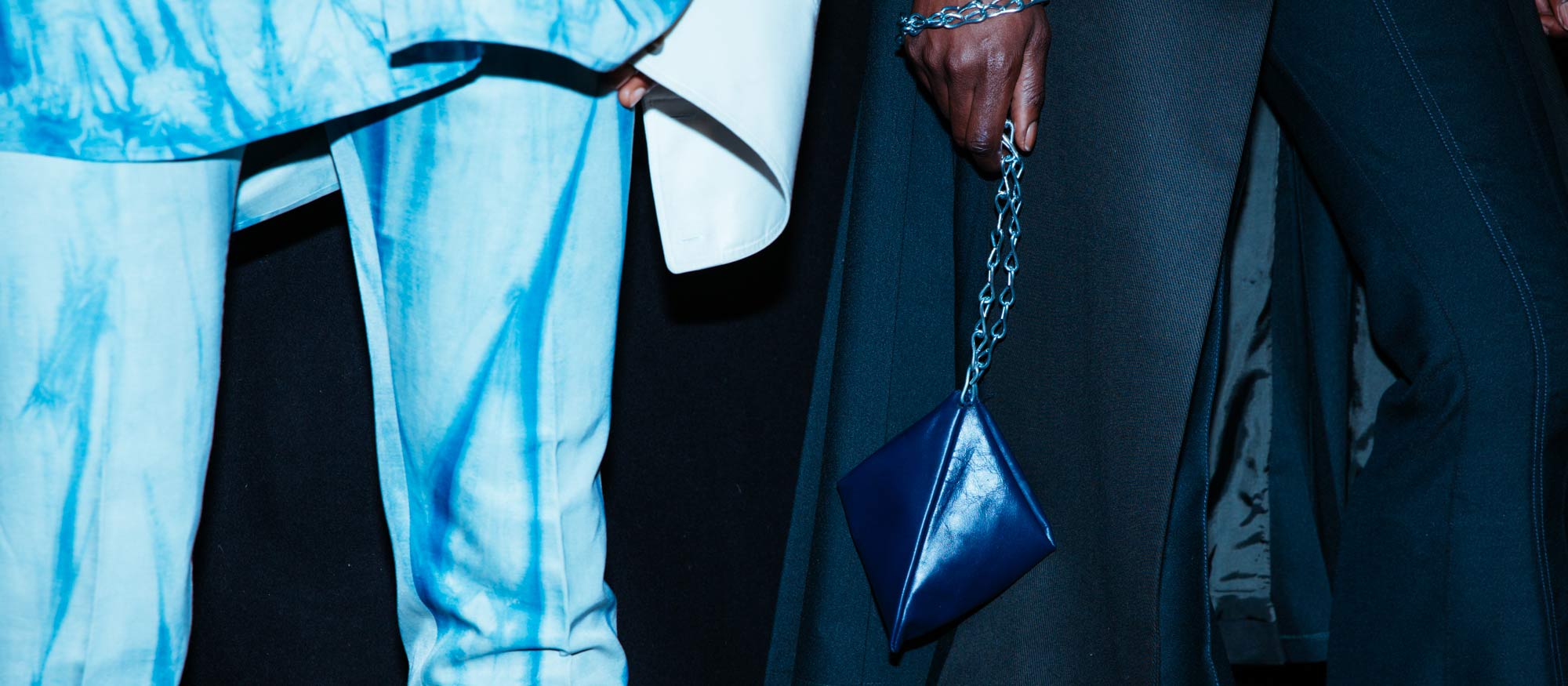 Feng Chen Wang
Chinese-born London-based designer Feng Chen Wang draws on personal life experiences and her Chinese heritage to create products that are functional but at the same time conceptual. Using traditional Chinese medicine and plant-based dyes, Feng Chen Wang shows how garments can contribute to wellbeing and mindfulness in fashion. With the help of a traditional Chinese doctor, Wang utilised maps of the meridian system, placed gemstones at pressure points to reduce stress and worked with local artisans to extract botanical dyes which were applied to deadstock untreated wool by hand.
Shop the collection at: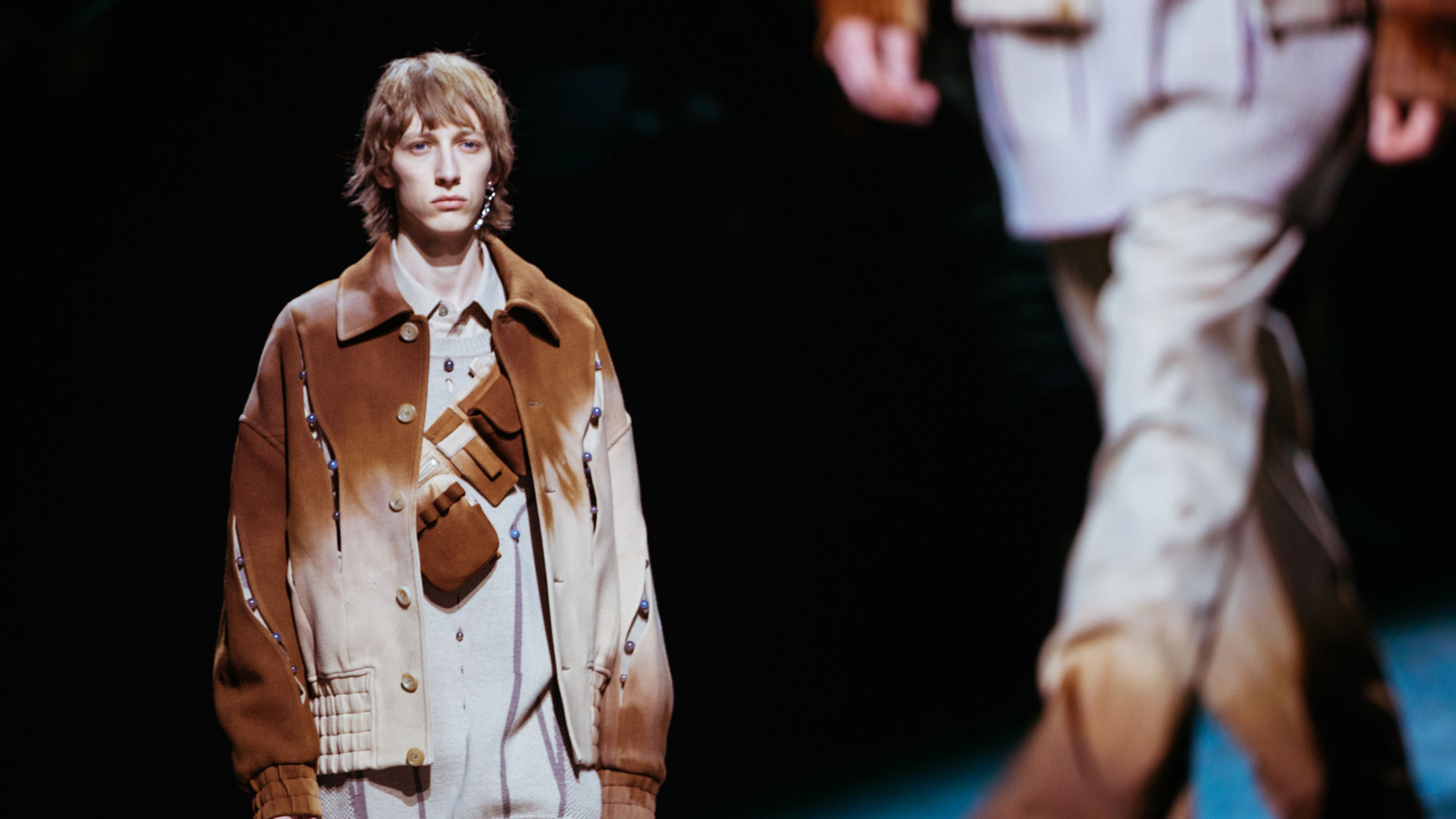 GmbH
Storytelling lies at the heart of Berlin-based label GmbH, using the craft of garment making to explore where we come from and where we are going as a community, as a family and as humans. Exploring the versatility of Merino wool, GmbH offers everything from constructed and sculpted tailoring in felted wool, to engineered pattern cutting and elaborate canvas work. The label explores plastic-free technical outerwear such as biker pants and trench coats made from 100% Merino wool, spun so tight the fabric becomes repellent to both wind and rain and eliminates the need for chemical finishing. The swapping of wool for traditional fur in its knit dresses means that GmbH stays true to its environmentally conscious ethos.
Shop the collection at: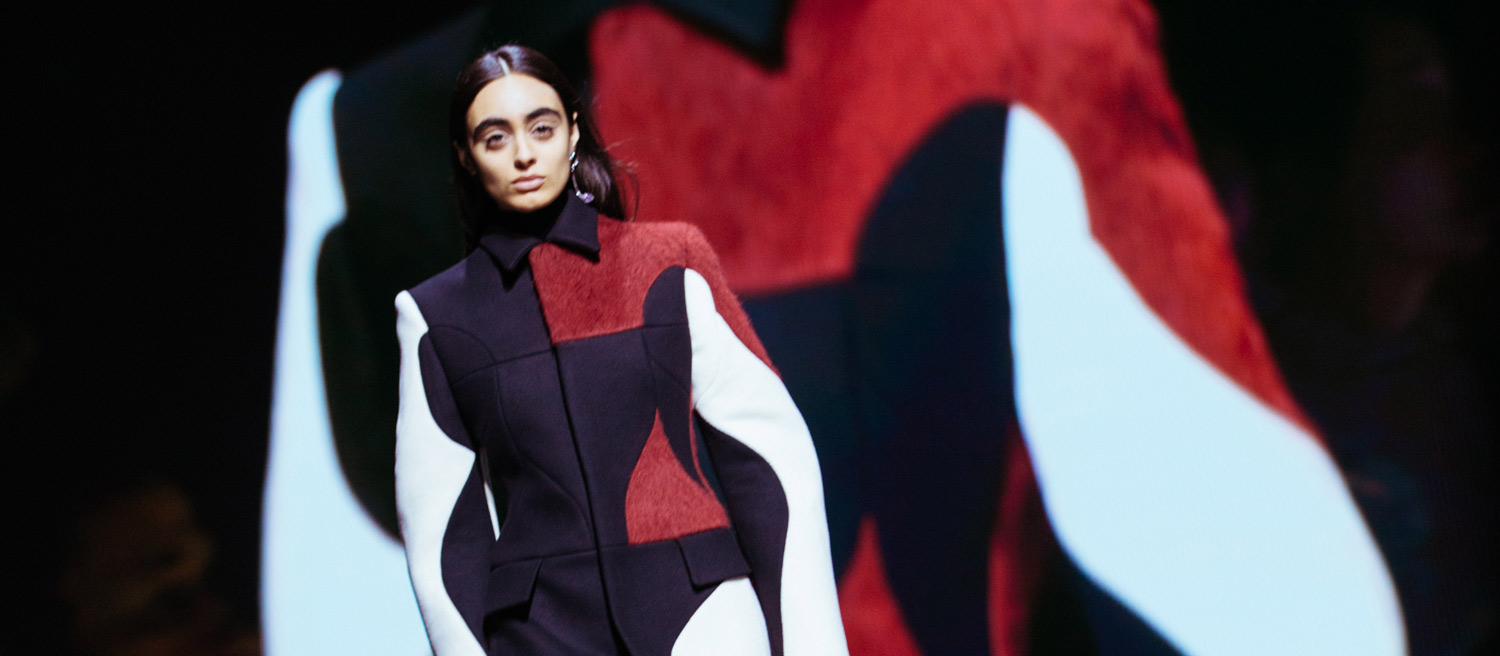 Ludovic de Saint Sernin
For the 2020 International Woolmark Prize, Paris-based Ludovic de Saint Sernin presents 'Heartbreak', a cathartic expression inspired by experiencing a break-up of his own. A broken heart symbol appears throughout the collection, yet through break up comes both fragility and strength. We see extrafine wool semi-transparent bodies, juxtaposed with robust and comforting wool coats. The eyelet brief - which quickly became a signature of the brand - also makes an appearance, this time reimagined in wool. The Ludovic de Saint Sernin brand has become synonymous with a sexy minimalism and he wanted to bring this to the world of wool, whilst ensuring sustainability remains at the collection's core.
Shop the collection at: